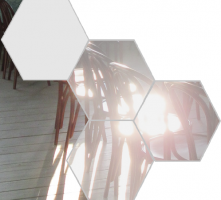 The Working Group on Future Energy and Environment - ARENUM e.V. has been established in 2011 by a regional team of the "Energy Region Lakeland Lusatia" (Brandenburg, Germany) and an European expert network, mainly with professionals from renewable and nuclear energy and research.
ARENUM e.V. is engaged to contribute to tackle the challenges transforming to a sustainable, safe and secure as well as economical viable energy supply with special attention to climate protection.
ARENUM e.V. is the non-profit operator of the "Centre on Energy and Environment Lusatia" at the headquarters at the baroque Manor Schwarzbach (1727) and works within its domestic and international expert network.
The engagement of the Members for the Association is based on the relevant non-profit legislation of Germany and Brandenburg.
Activities to achiev the objectives are conducted by cost-covering but non-commercial projects, also involving support by public subsidies and programmes.
ARENUM e.V. fulfills its objectives based on permanent Topical Working Groups to create synergies, enhance efficiency, assure quality and to adress qualified and long-term oriented knowledge management.
The External Advisory Council is consulted for strategy decisions providing qualified support to the legal organs.
Your questions and comments regarding ARENUM e.V. are highly welcome!